About the website

Getselfhelp.co.uk

/ Get.gg
This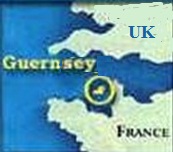 website started out as "mindinfo.co.uk" in 2000 primarily for in-patients of Albecq Ward (where I was working at the time) and other service users at the Castel Hospital, including the Day Centre, in Guernsey (Channel Islands). Service users often asked where they could find information about various conditions or treatment. I developed a list of relevant websites, but I decided it would be far easier to direct them to one webpage, which contained the links to all those other sites. So "mindinfo" was born.
The website has grown steadily over the years, and was rebranded as "get.gg" in 2008 when Mind (the UK national mental health charity) requested that I change the name of the site. I used that opportunity to completely overhaul the site to reflect the changes in my own practice. The more descriptive web domain name "getselfhelp.co.uk" was added in 2009 when the focus moved towards self-help and therapist resources.
Gradually, since September 2009, I've added the downloads section, and am continually developing and adding to the site. My main source of support for the website has been my friend and colleague Michelle Ayres. Together we have completed: The Decider: A Skills Manual, for which we were awarded the British Journal of Nursing's Mental Health Nurse of the year in March 2015.
The website resources are firmly grounded in Cognitive Behaviour Therapy which has an impressive evidence base. Many examples or ways of explaining have arisen from my own work with clients.
Spring 2015 saw the development of the mobile-friendly version of the website, which has now replaced the old desktop version - still available (but no longer updated) at www.getselfhelp.co.uk/d

---
Learn effective skills online - The Decider Skills for Self Help online course
---
Website Statistics September 2013 figures - 2015 in brackets if known
3 million document downloads during September 2013 ('freedownloads' pages)

Average of 100,000 document downloads every day ('freedownloads' pages)

Average 9,000 unique visitors every weekday

Average 160,000 unique visitors every month

Website visitors by country: UK (42%), US (34%) Australia & New Zealand (7.5%), Canada (6.5%), Ireland (2%), Guernsey (0.3%)

Website visitors by continent: Europe (47%), North America (40%), Oceania (7.5%), Asia (3.5%), Africa (0.8%), South & Central America (0.6%)
2015 - 2016: Google Analytics statistics
22,000 page views every weekday

8000 page views on Saturdays & Sundays

9000 unique visits every weekday
Website visitors to desktop site
UK 48%

USA 27%

Australia 6%

Canada 6%
This map shows the country of visitors to the desktop site (not including mobile-friendly site) during the week of 29 May - 4 June 2015
---
I run this website on my own, click here to treat me to a coffee
---
I added advertisements to the website to cover the costs of maintaining it.
---
About Me

I initially qualified as a registered general nurse in 1981 (Dorset), then as a mental health nurse in 1985 (Exeter). I moved back home to Guernsey after a couple of years teaching sailing in Dartmouth, and have since worked mostly in adult acute mental health settings, using a variety of psychotherapeutic techniques, in individual and group work.
Most of my professional practice is in Cognitive Behavioural Psychotherapy (Certificate in CBT, Salford Cognitive Therapy Training Centre 2006 & post-graduate Diploma in Cognitive Therapy for Severe Mental Health Problems, University of Southampton 2007/8). During the same period, I completed an Advanced Diploma in Nursing Studies (Mental Health) with University of Derby (2006-8).

I also have practitioner-level qualifications in Hypnotherapy (Insight Natural Health, GHR), Meridian Energy Therapies (Association of Meridian Energy Therapies), and Eye-Movement Desensitisation & Reprocessing (EMDR) (EMDR Workshops), and have completed brief courses in Solution Focused Therapy, Life Coaching, and Colour Therapy.
I am registered with the Nursing and Midwifery Council (NMC) and General Hypnotherapy Register (GHR), and accredited by the British Association of Behavioural and Cognitive Psychotherapies (BABCP).
I am employed as a Cognitive Behavioural Psychotherapist with Guernsey's HSC (our NHS equivalent), previously in secondary care, and now with an IAPT-based primary care service. I spent a year in France 2012-2013 and I am therefore also registered with the AFTCC (the French CBT association - equivalent to BABCP) as a "Membre Actif".
I am married to Malcolm, and am mum to three children, Josh, Naomi & Alice. Josh wrote the music for the mp3s. Naomi is a trainee clinical psychologist and has contributed to the website. Alice will be considering study options soon.
Carol Vivyan RMN, RGN, pgDip Cognitive Therapy, D.Hyp, GQHP
(NMC, BABCP, GHR)