COGNITIVE BEHAVIOUR THERAPY
What is CBT and how can it help?
.

Continued from Previous Page


CBT can help you to break these vicious cycles of negative thinking, feelings and behaviour. When you see the parts of the vicious cycle clearly, you can change them - and therefore change the way you feel. It can also be helpful to look at the way our thoughts and feelings affect our bodies, and the physical sensations we can experience.


Different emotions are often associated with particular types of thoughts: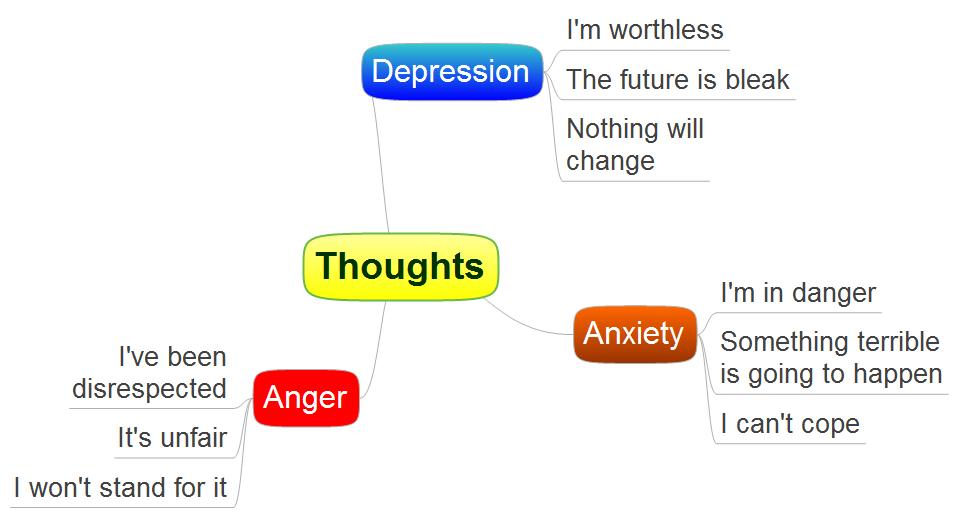 For example:
DEPRESSION: I'm worthless, the future is bleak, Nothing will change
ANXIETY: I'm in danger, Something bad will happen, I won't be able to cope
ANGER: I'm being disrespected, It's unfair, I won't stand for it
CBT aims to get you to a point where you can "do it yourself", and work out your own ways of tackling problems. CBT has often been described as guided self-help, and this website will help you access more information about CBT, and how it can help particular conditions. There is an introductory CBT self-help course where you can work through a basic self help therapy programme.
The following self-help steps will enable you, with or without the help of a therapist or mental health professional, to begin to understand and work through your problems.